Mission
We manage our brands, developing and marketing international products with quality and differentiated design, serving the consumer and industrial market.
Vision
To be a company with an international presence, with outstanding performance in the main markets, financially healthy, managing and marketing products and services, with desired and valuable brands.
Values
Perseverance
Boldness
Creativity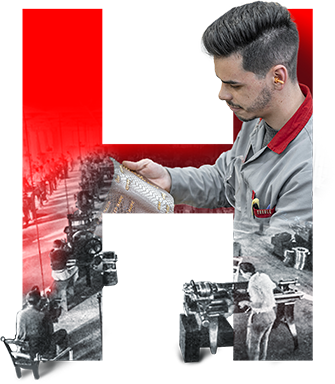 The great 127 year history of the Mundial SA company began in the workshops of Abramo Eberle and Paul Zivi.
Our History
Today, Mundial SA has 3 manufacturing units, in addition to 5 more offices and distribution centers, establishing a great national reach.
Our Units
How we do it
From the beginning, people have been a central part of everything we do. We see this as a purpose, which we continue to build every day.
Careers
At Mundial SA you will find a professional environment that provides learning and growth. We support each person in their professional trajectory within the company, valuing their skills.
Vacancies Available
Work With Us